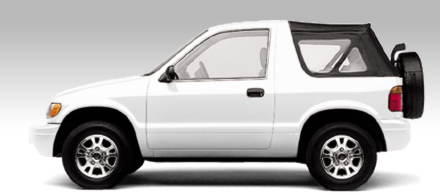 This is my new 1999 Kia Sportage 2-door convertable. It's white on the outside and grey on the inside. It's a nice little 4x4. It does great in the snow.




This is the closest picture I could get of my Toyota truck. It is a 1985 extra cab 4x4. It has about 145k miles and is a great, hard working and tough truck.



This is my Suzuki Katana Sport/Street Bike. I love it. It rides very smooth and handles great.